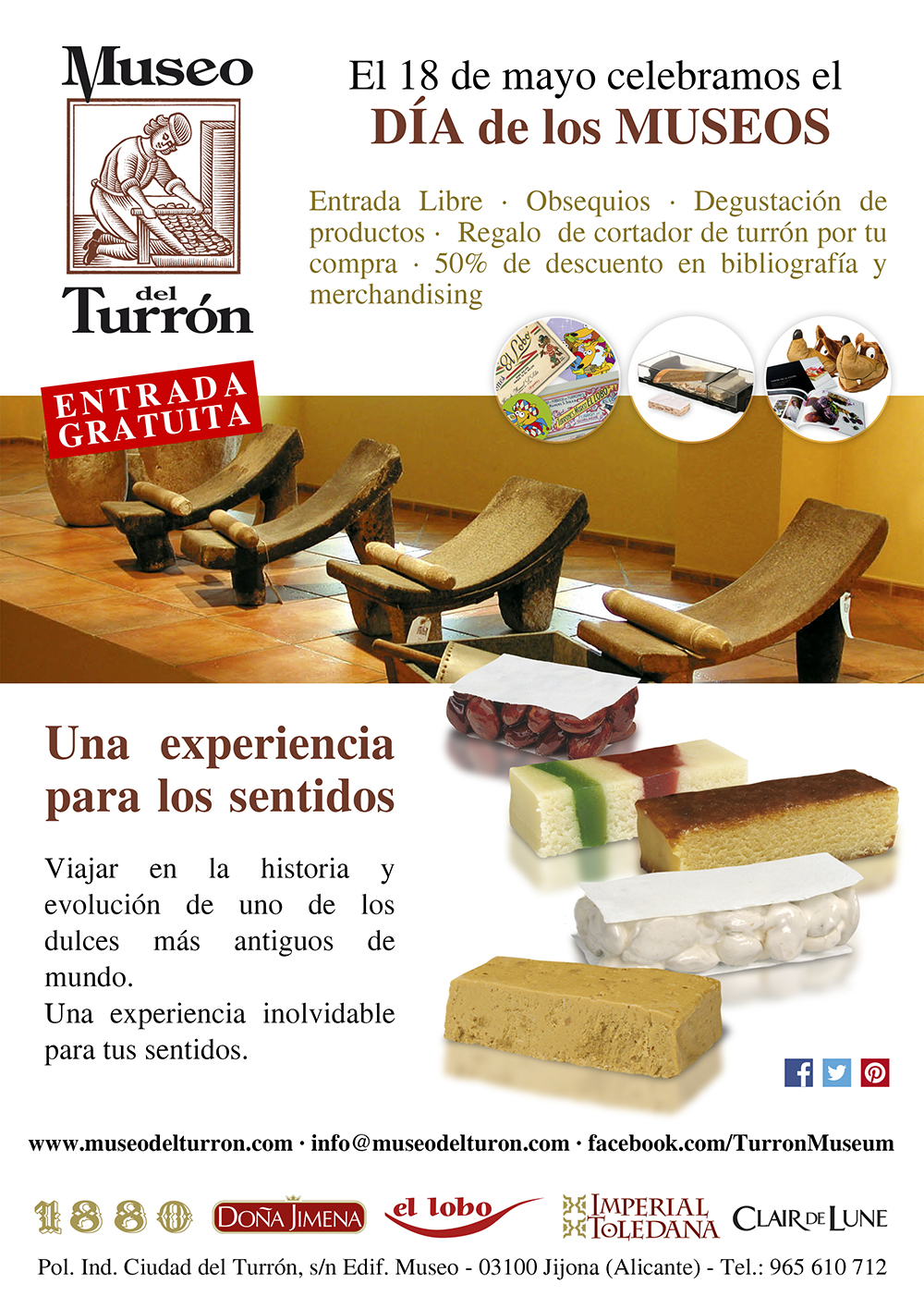 The Nougat Museum will held next Monday May the 18th the International Museum Day with free entrance, free gifts and an extensive products tasting, including traditional nougat of Alicante and Jijona, through typical sweets like marzipan and also chocolates, among others.
In addition, visitors will enjoy a 50% discount in all the bibliography of the Museum of Nougat and merchandising, besides receiving gifts such as nougat slicer by buying products in the Museum shop. The little ones will also be surprised with stickers.
Museum facilities allow to see at first-hand the manufacturing processes of nougat and marzipan, the promotion and distribution, stars of the nougat industry and all the details of the preparation of nougat throughout its history. Integrated into Industrial Tourism Network of the Province of Alicante and recognized by the Generalitat Valenciana as the official museum of Valencia, Nougat Museum has a yearly inflow of around 50,000 visitors.
For further information please contact info@museodelturron.com. Phone: +34 965 610 712